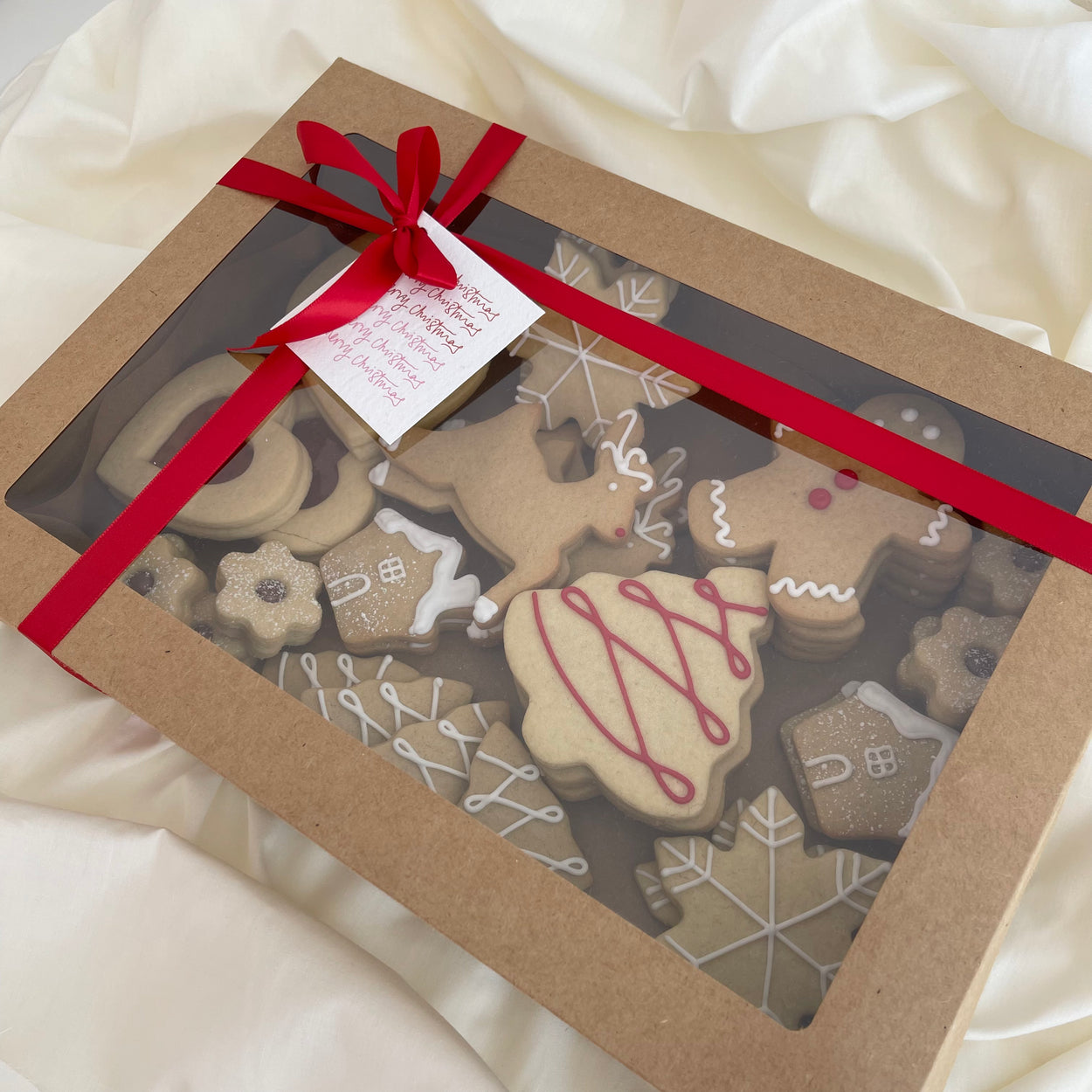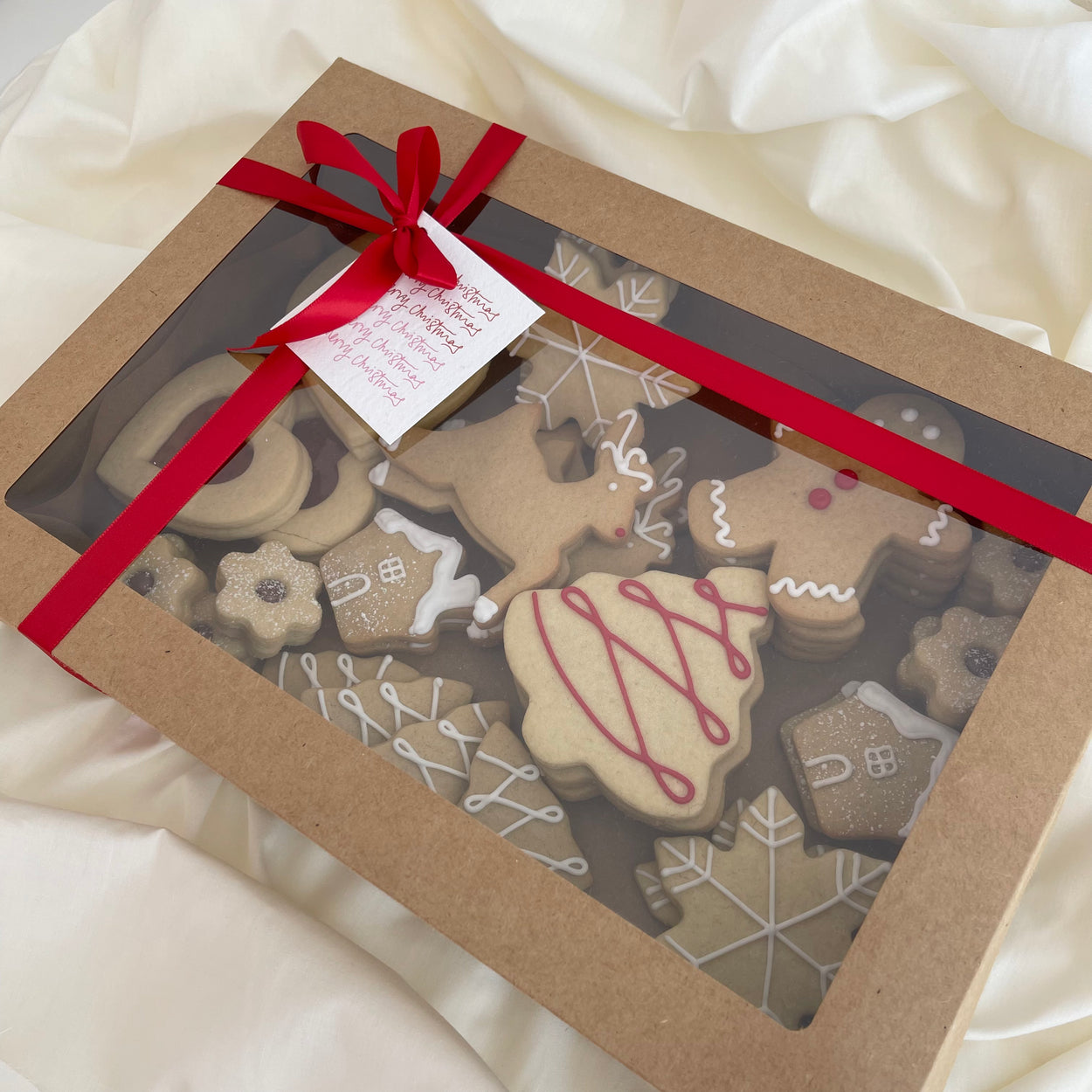 Monogram Cookies
Deluxe Christmas Hamper (Large)
A deluxe cookie gift hamper filled with 36 of our favourite Christmas shapes. 
What's included 
4 Gingerbread men
4 Snowflakes (shortbread)
4 Christmas tree's (shortbread)
4 Reindeer's (gingerbread)
4 Strawberry jam filled hearts (shortbread)
8 chocolate filled shortbread daisy's 
4 Mini gingerbread house
4 Mini gingerbread tree 
Ribbon and plantable swing tag included.
Available 22nd / 23rd / 24th December.
Pick-up from our store in Drummoyne 2047, delivery available on request.
Store cookies inside at room temperature, out of direct sunlight and do NOT refrigerate. Cookies will last up to 4 weeks in container. 
Monogram Cookies may contain traces of gluten, nuts and peanuts.