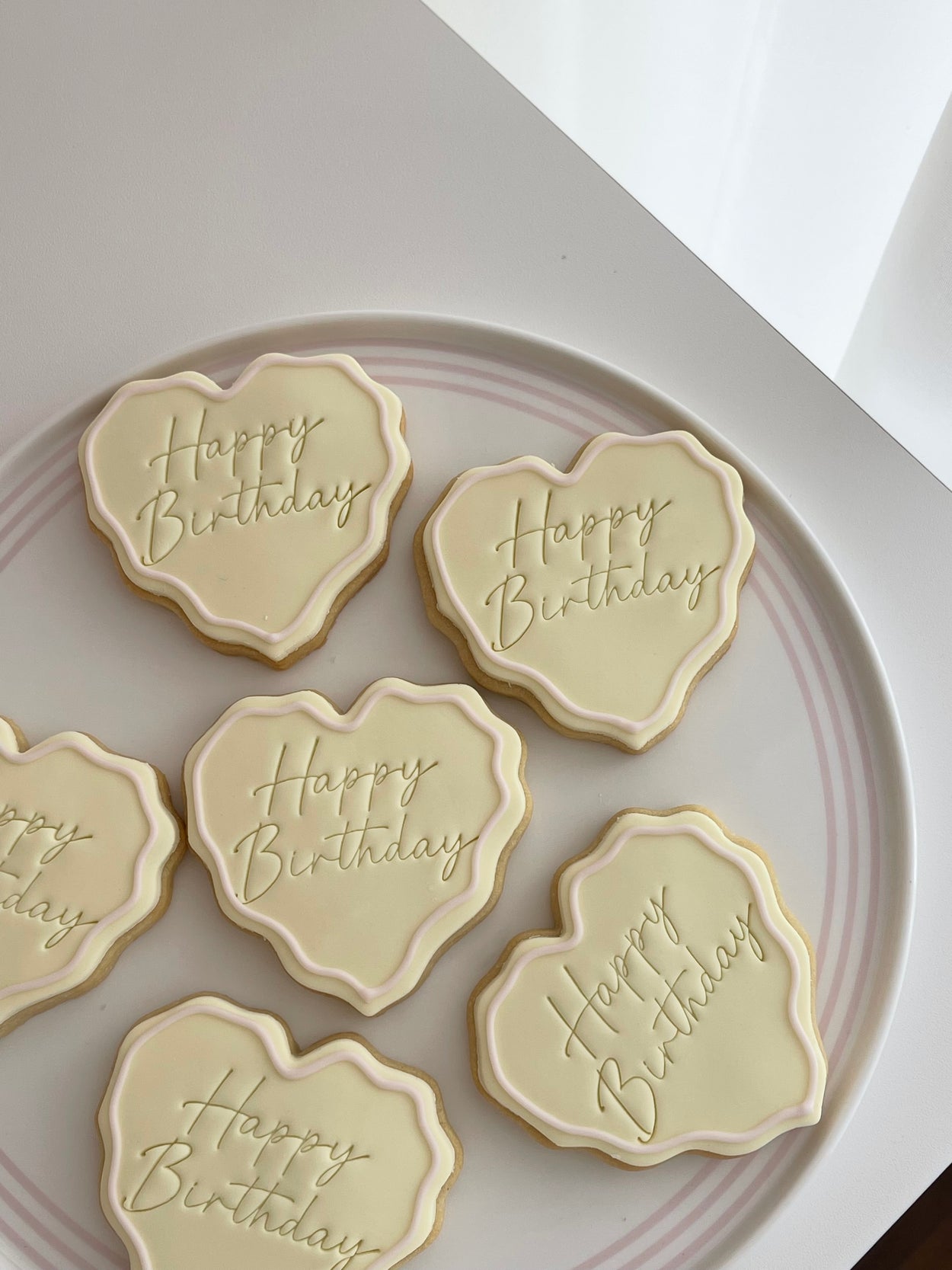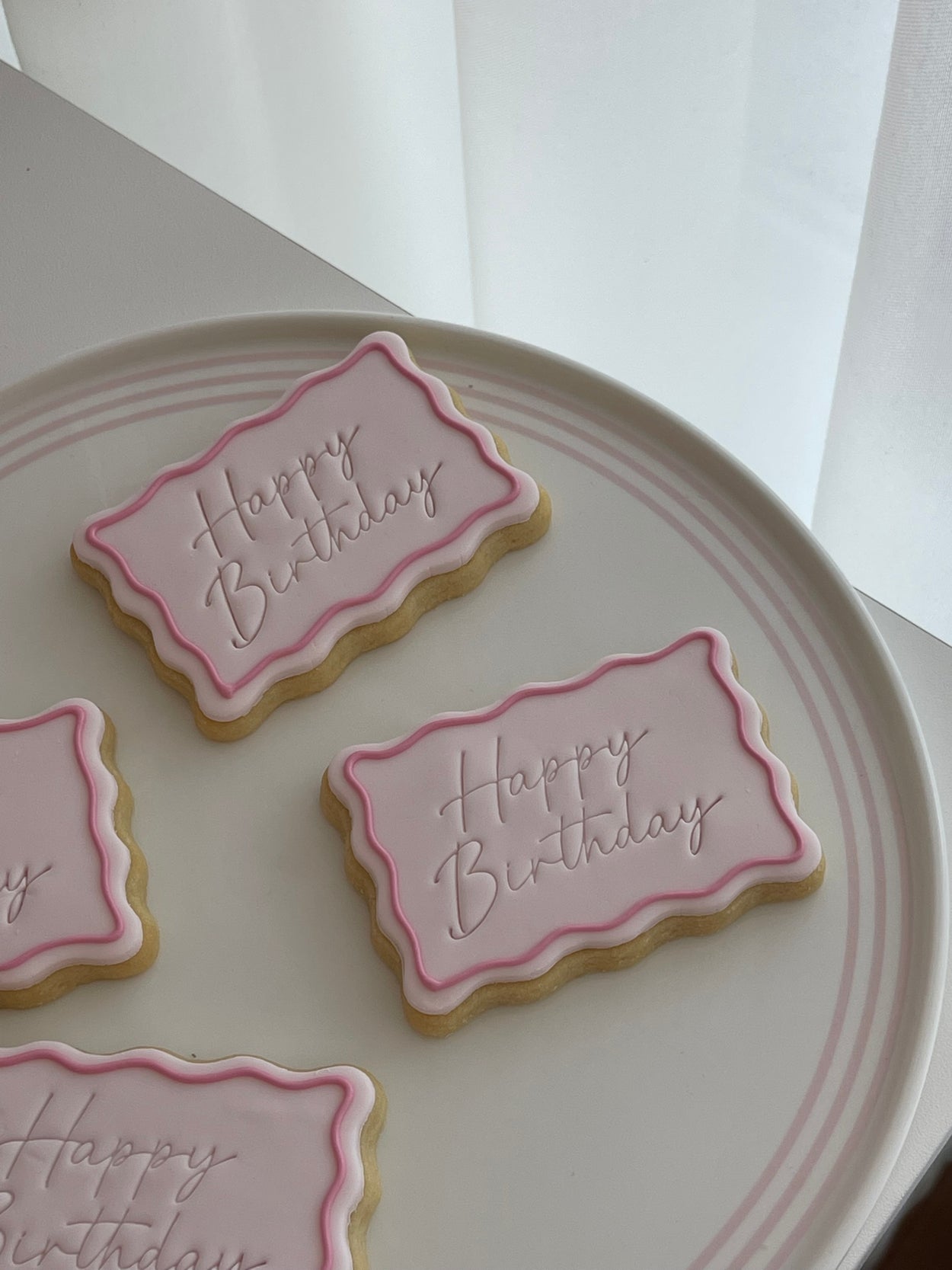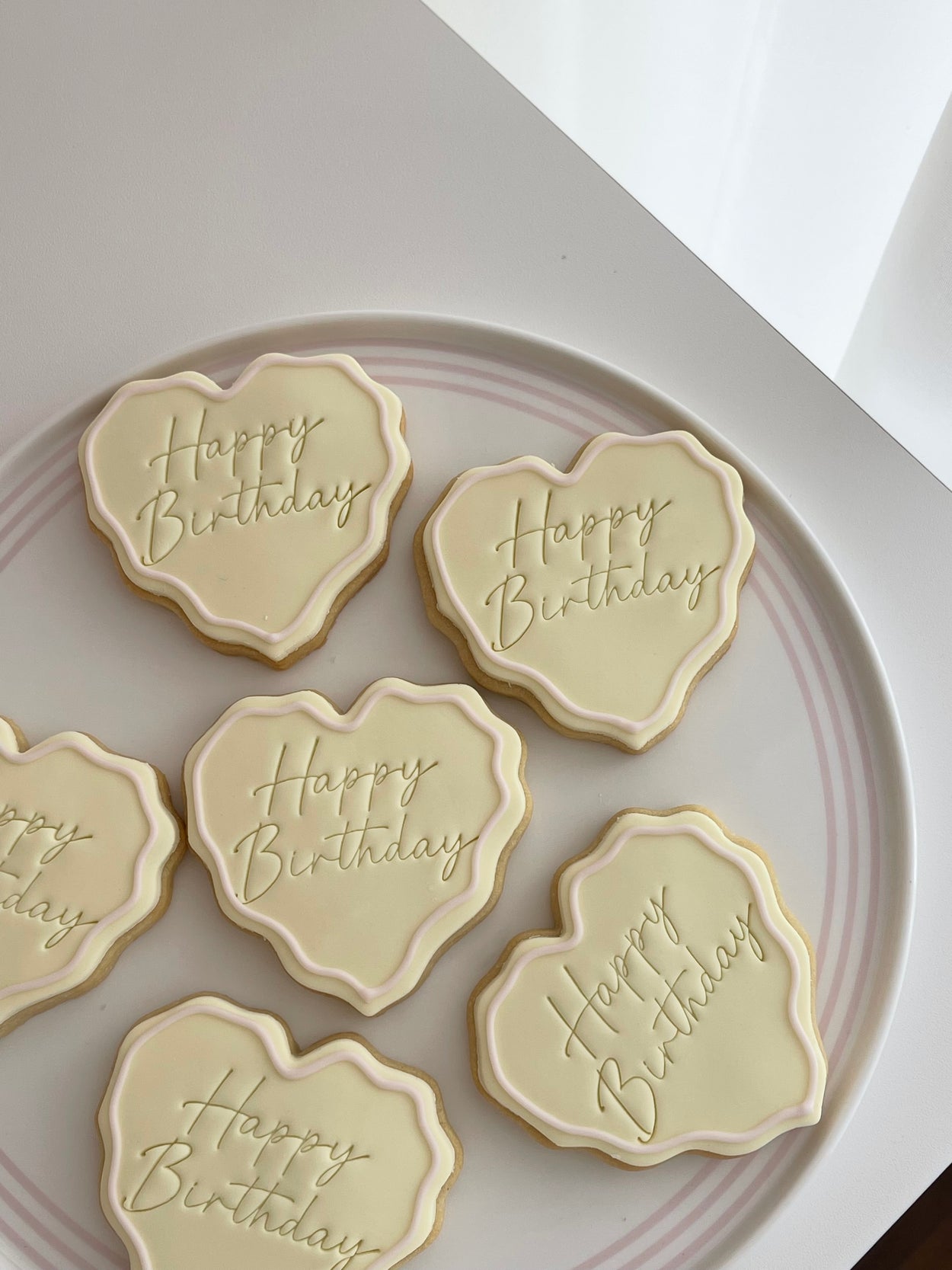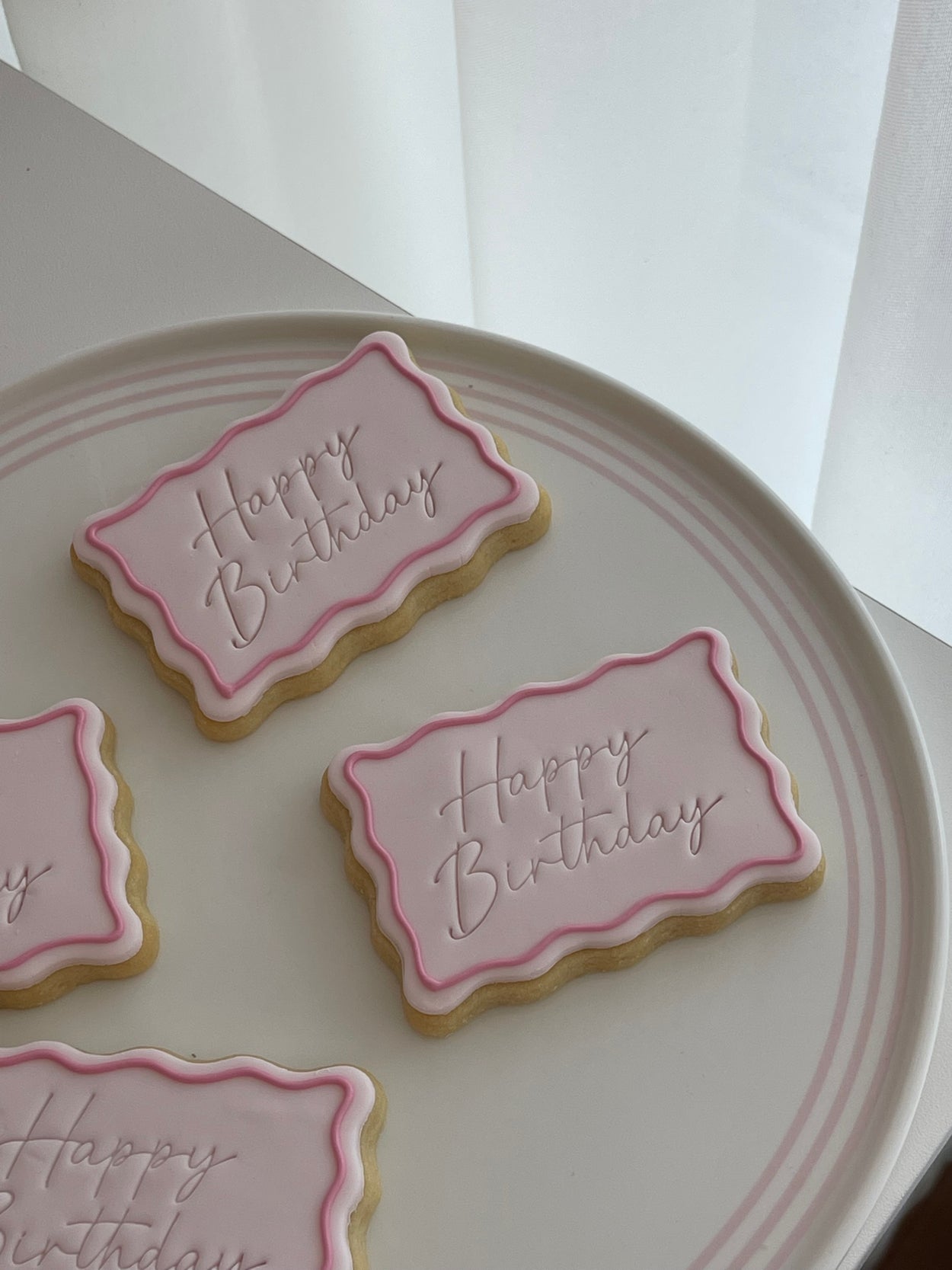 Monogram Cookies
Wavy Cookies
Meet out new Wavy Cookies, the sweetest and trendy addition to any occasion. 
The OG cookie base with your desired Monogram and added wave for style.
Available in two shapes, love heart or rectangle. Any two colour combinations.

Express postage available or collect in-store in Drummoyne NSW 2047
Date selection at checkout. Please select a delivery date before required event date. (your order may arrive before date selected)
Individually heat sealed and last for 4+ weeks. 
Store cookies inside at room temperature, out of direct sunlight and do NOT refrigerate.
Ingredients: Monogram Cookies shortbread: Flour, Butter, Sugar, Eggs, Baking Soda, Salt and Vanilla.  Fondant:Sugar, Glucose, Water, Vegetable Fats & Oils, Maize Starch, Vegetable Gum (413), Flavour, Colour (171), Preservative (202), Food Acid (260), Antioxidant (306, 320). Coloured fondant may contain 102, 122, 123, 124, 133. 
Monogram Cookies may contain traces of gluten, nuts and peanuts.